Salvarore Botelli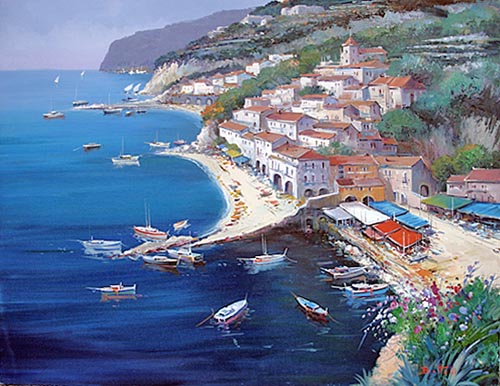 ---
Salvatore Botelli was born in 1943 in Naples, Italy.


He started painting at 15 years old and since then has been improving with remarkable results.
In the beginning he took some lessons in the studios of well known artist in Naples, but his father decided he had to study in "Reale Accademia di Belle Arti di Napoli".

The warm and soft chromatic range of his canvases lead the spectator to an special atmosphere. His seascapes, pastorals subjects, farmers in countryside, warm, soft colours, are recorders of peacefully, detached life of country folk and coastal life.


Salvatore Botelli is a great painter, a true and serious professional who has dedicated himself to painting. For him this is his life and love, and his complete dedication is rewarded by the huge response from the public.

His work has held in many national and international exhibitions, mainly in Italy and Spain.
Related Work